Introduction to The Koblentz Group
The Koblentz Group, a "Sensitive Matters Firm", is recognized for successfully recruiting senior leaders for public companies, investor controlled enterprises and family businesses, globally.
Additionally, we advise on governance matters such as recruiting  Directors, board composition, director effectiveness, CEO and Board succession and on improving board governance. Our Board Search and Board Advisory practices benefit our executive search clients as we leverage relevant "inside the boardroom" insights and points of influence to ascertain the relationship among, and the priorities of, corporate leaders and directors at key value inflection points.
Our clients benefit by our connectivity and privileged access to business leaders worldwide. With our reputation earned over several decades, we utilize our insights, market knowledge and access, applying the requisite judgment to ensure that the appointment of executives, or elections to our clients' board, result in the exceptional, not the ordinary.
Each engagement is tailored to each client's specific and distinct requirement. We never utilize an "off the shelf approach."
To attract proven talented executives, we believe, requires a thoughtful and highly confidential "deep dive" of each client's strategy, business operating model, challenges and opportunities and importantly, its culture. We delve into the true drivers of success, well beyond position descriptions and a recruitment of "must haves."
Our clients will opine to our full commitment on each engagement to successfully resolve the critical decisions of who, among highly qualified alternatives, is best to lead and/or effectively to govern.
Simply, we are results driven. We do the right things for the right reason, in the right way… professionally and ethically.
Joel M. Koblentz
https://www.linkedin.com/in/koblentz/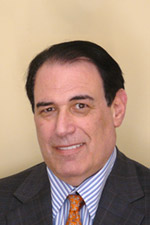 Joel M. Koblentz is nationally recognized for resolving the most sensitive, critical and confidential client situations. Accordingly, his practices, as developed over the last 30 years, can best be described as "at the value creation level" for publicly traded companies and private equity concerns. Mr. Koblentz advises corporate boards on succession and recruitment of new board members, the recruitment of CEOs and executive leadership. Mr. Koblentz's typical clients are boards of directors, chief executives or controlling shareholders.
Previously, Mr. Koblentz was a Senior Partner at Egon Zehnder, a leading global executive search and board of directors' consultancy. During his tenure, he was the managing partner of its New York and Atlanta practices as well as led its Service Sector Practice Group for the Americas.
Earlier, he held senior strategic management and financial positions at Cox Cable Communications (Atlanta) and Tiger International (Atlanta and Los Angeles) with previous experience in financial roles at Occidental Petroleum and as a senior consultant at Ernst and Young.
Mr. Koblentz conceptualized and co-founded Emory University's Directors Institute, which centers on the study of corporate governance and best practices for boards of directors.
Currently, Mr. Koblentz is a Trustee of The Chick-Fil-A Bowl Foundation and a board member of Junior Achievement and The Emory Center for Ethics. He also advises Triton Value Partners as well as sits on several advisory boards of emerging companies.
Previously, he has served as a board member and as Chairman of the Compensation Committee of Focus Brands, a leading restaurant group with brands such as Carvel, Cinnabon, Moe's Southwest Grill, among others. Mr. Koblentz also served on the board of In Q Tel, the C.I.A.'s venture capital fund and as board member for The National Association of Corporate Directors in Atlanta.
Over the years, his community activities have included board membership at the Atlanta's High Museum, The Dean's Advisory Council for the Goizueta Business School at Emory University, Central Atlanta Progress, The Latin American Association and ZooAtlanta. Mr. Koblentz also served four terms on the Board of Councilors at The Carter Center as well as led the Membership Committee of Business Executives for National Security.
Mr. Koblentz is a CPA and holds an MBA from the University of Southern California. He has lectured at various educational institutions and societies and has authored numerous articles on corporate governance and various aspects of corporate leadership. He is often sought for his views by the national media.
Mr. Koblentz has been named repeatedly as one of Atlanta's "100 Most Influential."
Jeff Neppl
https://www.linkedin.com/in/jeffneppl/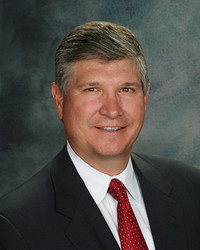 Jeff brings tremendous search and team building experience to The Koblentz Group.  From his operating experience in very large multi-national companies to his "C" level experience in VC and PE backed deals, he knows from first-hand experience what it takes to be successful in the roles that we assist our clients to find great executives to fill.  This combined with almost of decade in the executive search business makes him an unsurpassed asset to The Koblentz Group team.
Jeff began working with The Koblentz Group when he was leading A.I. Partners, a very strong Atlanta based retained search organization.  A.I. and The Koblentz Group worked together under a strategic partnership arrangement.  After a period of time in that structure, both A.I Partners and The Koblentz Group realized we had a winning arrangement.  In order to gain additional synergy, we elected to formally merge the two organizations under The Koblentz Group brand.
Jeff specializes in "C" level, officer, and Board of Director searches for public and private clients in the areas of operations, technology, sales, finance, marketing and business development. He has a special ability to represent VC and PE backed companies because he understand the operating environment from first hand experience and can properly represent complex deal structures to candidates.
Throughout his career Jeff has had a proven track record as an operator of attracting key leadership talent and developing high performance work team environments. He served as CEO of Recordant, a venture capital backed company pioneering an $8 Billion market in capturing and analyzing face to face communication. He successfully led the company from start up through two successful venture capital funding rounds, raising over $12M.  Prior to Recordant, he served as CCO of The Evercare Company, a private equity backed consumer products company based in Alpharetta, Georgia.  He also served as CEO of Safety Through Cellular and as EVP of Purchasepro being a key leader in one of the five most successful IPOs of 1999.
Jeff's career also includes serving in senior roles in some of the most respected consumer oriented companies in the world including Managing Director of Field Sales and Marketing for Coca-Cola, Vice President of Sales for Campbell Soup, and numerous roles of increasing responsibility for Procter and Gamble. With a broad spectrum of experience ranging from Fortune 50 to leading successful startups and new businesses across numerous industries, Jeff leverages the knowledge and experience of these diverse roles to assist our clients in building world-class organizations.
In addition to serving on corporate boards, Jeff has served on the boards of Catholic Charities, Students in Free Enterprise, Ezekiel 22, and the advisory board of Catholics Come Home. He earned a degree in marketing from the University of Iowa in Iowa City.  Jeff and his wife, Susan, reside in Roswell, Georgia.
Jeff McConnell
https://www.linkedin.com/in/jbmcconnell
Jeff McConnell has earned a reputation as a successful CEO and now as a leadership advisor. He acts as "partner" to our Technology and FinTech clients where he assesses and recruits the talent required to enhance valuation. McConnell understands the issues and challenges of leading disruption and the talent that is required to path to value. Simply, he has "lived" it.
With twenty five years of experience in these sectors, Mr. McConnell advises a wide variety of emerging enterprises at different points in their development as well as serving significantly larger publicly traded and private equity controlled companies that are at strategic inflection points requiring a step up in leadership.
Our clients benefit from McConnell's judgment, perspective and insights in defining game changing talent requirements and the recruitments thereof, as he has led the founding, funding, operations and successful monetizations of several companies building upon his earlier senior management experience gained in highly reputed public companies with notable brands.
Jeff McConnell's most recent emerging company experience includes
• Whisper Communications: an information security company founded in Georgia Tech Venture Lab to secure proximity commerce backed by Imley Investments, Georgia Research Alliance and the National Science Foundation.
• Avalon International: a SAAS check imaging company that led the way in distributed imagining processing backed by TTV
• iKobo an internet money transfer company that leveraged a prepaid card as a payout mechanism rather than an agent. The company was backed by TTV, Council Ventures and Greenhill Ventures.
• CFO of a payments acquisition entity backed by $200 million equity from Genstar
Earlier in his career, McConnell held various financial, strategic and operational roles at leading financial and technology companies including American Express, First Data, Western Union, Moneygram, PRG Shultz and Integon. Jeff started his career in public accounting and then moved to the finance function of public companies gaining operating expertise as a Controller, Treasurer and Chief Financial Officer before making the transition to General Management. He's served as Division President and Chief Executive Office and is experienced in building exceptional teams to succeed in turnarounds and high growth environments.
He cofounded both Pitch Gauntlet and Startup Gauntlet that helped teach storytelling and customer discovery to over 1,000 startups. He created and ran the Venture Atlanta coaching process and teaches how to make effective presentations in the TiGer program at Georgia Tech's Scheller School of Business. McConnell earned an undergraduate degree in Accounting from the University of Florida and an MBA from the University of Colorado. Jeff and his wife, Jan, reside in Marietta Georgia
Brian Fitzgerald
https://www.linkedin.com/in/brian-fitzgerald-6926a82/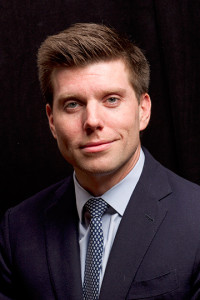 Brian Fitzgerald joined The Koblentz Group as Managing Consultant in 2009. He has been in executive search his entire career, and has led and executed numerous searches and consulting projects over the years, from start-up companies to Fortune 100 clients. His industry expertise includes professional services firms, private equity, healthcare, life sciences, industrial, and consumer goods.
Previously Brian was with Edward W Kelley & Partners, formerly A.T Kearney Executive Search, where he worked with clients on projects to recruit senior partners, general managers, C-level executives, and functional experts across a variety of industries. Earlier in his career, Brian worked as a recruiter with a boutique firm in Atlanta, Spherion and Newell Rubbermaid.
Brian is involved as a volunteer coach with the Special Olympics of Georgia, and in his spare time helps out with the Varsity Boys Soccer team at Marist School.
Brian received a B.A. in Economics from the University of Georgia.
Alok Gupta
Alok Gupta has earned a reputation for successfully advising at the "top of the house" on their most sensitive, important matters. He has over 12 years of experience across mergers, acquisitions, divestitures, and restructuring across consumer products, industrial products, retail, technology, manufacturing / supply chain, and telecommunications industries.
Alok has managed, structured, and executed over 25 transactions within large-corporate and middle-market organizations in more than 15 countries and total deal value greater than $100 Billion. Alok started his career in 1997 consulting companies to improve their operational efficiency and organizational layout. He continued building on these key organizational and operational skills throughout his entire career including Shaw Industries (Berkshire Hathaway subsidiary) and Accenture. In 2009, Alok began working with Deloitte and focused in their M&A Services practice where he progressed quickly through the ranks and led transactions for many key clients, advising them on issues that 'kept them up at night' including organizational matters. Based on his experiences, he has co-authored multiple white papers and articles.
He is a current Board of Directors member for Enduring Hearts which is a non-profit focused on funding research to increase the longevity of pediatric heart transplant patients and improve the quality of life of all transplant patients. He has previously started his own philanthropic organization which was later merged into the United Way of Greater Atlanta and became their Young Professional Leaders organization.
Alok holds a Masters of Business Administration from Emory University's Goizueta Business School where he also received the Meritorious Service Award for his class; a Bachelors of Science in Industrial Engineering and multiple business minors from the Georgia Institute of Technology; and awarded the Atlanta Journal and Constitution's All Rounder Award in 1998.
Patricia Lenkov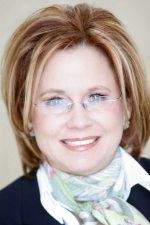 Patricia Lenkov, heads up Agility Executive Search, a boutique firm she founded in 2008. Previously, she was a member of the board of director's practice at Spencer Stuart for four years, and prior to that Patricia spent six and a half years with Heidrick & Struggles where she conducted board and senior-level search assignments for Fortune 500 companies.
Patricia is widely regarded as a thought leader on board recruiting, corporate governance, composition, and succession. She is well known for her work on board diversity, and sits on the New York Steering Committee of 2020 Women on Boards. Patricia is no stranger to the media often being interviewed for outlets like: Fox Business, Chief Executive Magazine, The Wall Street Journal, Forbes Women, Business Insider, Boardmember.com, Executive Recruiter News, Chicago Tribune, The Globe and Mail, and Money Magazine to name a few.
Prior to her work in the executive search field Patricia worked for a Silicon-Valley based company where she was Regional Sales Manager for the province of Québec (Canada). Earlier, she held the role of Assistant Director of the MBA Program (ranked 4th in Canada by Canadian Business Magazine) at Concordia University where she was also an Adjunct Professor.
Patricia is on the Family Advisory Council of the Komansky Center for Children's Health at New York-Presbyterian Hospital Weill Cornell Medical Center and is on the Board of The Blue Card. She sits on the Women and Leadership Advisory Council at Concordia University and is on the Advisory Board of Halsey Lane Holdings LLC, a financial services company and BoardProspects.com, the world's largest online boardroom community. She is an active volunteer with Rescue Dogs Rock and Blind Dog Rescue Alliance. She is also a former Parents Association Committee Chair at The Collegiate School and is a former Trustee at Temple Israel of New York City.
Patricia holds a BA (with Distinction) in Psychology from McGill University and an MBA from Concordia University. She resides in Manhattan and Connecticut with her husband, daughter and twin boys.
Bob Collins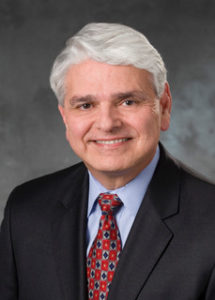 As the Founder of the Robert Collins Group, Bob works closely with CEOs to select the right team, build collaborative relationships between the Board of Directors and executive leadership, design effective recognition and incentive plans, and create the culture that contributes to organizational performance through superior results
Previously, Bob was the Senior Vice President and Chief Administrative Officer of Zep Inc. While at Zep, he was a trusted advisor and confidant to the CEO and Board of Directors especially in the areas of leadership development, strategy deployment, organizational design, and culture. Bob was a member of the executive leadership team that transformed Zep by integrating seven acquisitions while accessing new markets, products, and customers that substantially grew revenues and EBITDA.  Prior to joining Zep, Bob was Corporate Vice President and Chief Human Resources Officer for Serologicals Corporation where he participated in a five-year transformation that produced 600% revenue growth, eightfold increase in market capitalization, 3 times market share expansion and an EPS CAGR of 32%. Before Serologicals Corporation, Bob held several executive roles including Partner at Ray & Berndtson, President and COO at Vision Twenty-One Inc., and he spent 13 years with Magellan Health Services holding various executive positions.
Bob Collins is an Executive in Residence for the Center for Innovation Excellence at the Michael J. Coles College of Business at Kennesaw State University and is a member of the Human Resource Leadership Forum serving on its Finance Committee. He is also a member of the Society for Human Resource Management, was previously the Chairman of its Atlanta Chapter, and continues as a member of the local chapter's Board of Directors. Bob also serves on the Board of Trustees of Mount Pisgah United Methodist Church.
Bob received his Bachelor of Science degree in Business Administration and Economics from Rollins College.
Lawrence Levin, Ph.D.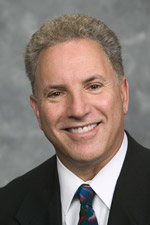 Lawrence S. Levin is an international consultant and executive coach and specializing in increasing the leadership capabilities of experienced leaders and their teams. He coaches executives in Global 500 firms to increase their leadership capabilities, navigate within the multicultural environment, move effectively into new roles and build diverse teams to work better across functions, geographies and evolving business climates.
His clients are senior leaders and their teams in Global 500 companies who must plan strategic direction and implement critical business initiatives within an environment of change and increasing complexity. His primary focus is on understanding and improving the dynamics and capabilities of executive teams, utilizing team-based interventions and coaching to drive business success and improve C-Level effectiveness. He also specializes in accelerating significant change within complicated systems, usually as a result of rapid growth, major technology insertions, mergers and acquisitions, and other complex culture-changing initiatives. A former partner in Mercer Delta consulting, Larry has worked extensively with leaders from vice president to C-level in complex global companies encompassing technology, pharmaceutical, health care, and A/E/C firms as well as manufacturing, bioscience, academic and governmental institutions.
His 25 years of consulting experience coupled with his background in psychology makes Dr. Levin a sought after executive coach and trusted advisor. His approach is pragmatic and results-driven, designed to make both experienced leaders and fast-track executives more effective in their current positions as well as prepared for future marketplace challenges. He is the author of Top Teaming: A Roadmap for Teams Navigating the Now, the New, and the Next and the Top Teaming Assessment and a contributing author of Coaching for Leadership 3rdEdition: Writings on Leadership from the World's Greatest Coaches.
Dr. Levin holds a BS from the University of Florida and a PhD in clinical psychology from Georgia State University. He has been on the Board of Advisors for the Metro Atlanta Chamber of Commerce, as well as a member of the City of Atlanta Ethics Board and the American College of Healthcare Executives.
Patricia Wheeler, Ph.D.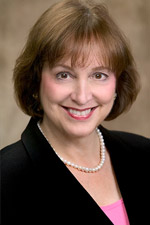 Patricia Wheeler is Managing Partner of The Levin Group LLC, a global consulting and leadership advisory firm with extensive experience within complex organizations. An expert in leadership development and executive coaching, Patricia has more than twenty years of experience focused on helping smart, technically talented executives become more effective leaders, creating high performing teams and developing organizational talent and "bench strength." She works with leaders around the world helping them hone their skills and executive presence.
Patricia specializes in executive assessment and feedback, executive coaching, developing high performing senior teams, and talent engagement. She has assisted hundreds of senior leaders and their teams through her assessment and coaching services. She is known for her experience and research in executive transitions, helping leaders maximize success in bigger and broader roles, and for helping leaders succeed and drive business results in times of rapid change and complexity.
Patricia holds a Ph.D. in Psychology from Georgia State University. Prior to her association with The Levin Group, she had ten years of management experience. She served as Associate Professor and Adjunct Professor at Emory University School of Medicine and currently lectures at Georgia State University's Robinson College of Business. Her work in the area of executive transitions has been published in Forbes, Harvard Business Online and Business Week. She publishes the executive resource Leading News (www.LeadingNews.org) in collaboration with renowned leadership expert Marshall Goldsmith, and is a contributor to the Best Practices in Leadership Development Handbook ,the AMA Handbook of Leadership and Coaching for Leadership, Third Edition.
Tracy Tavani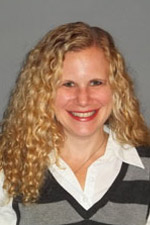 Tracy Tavani joined The Koblentz Group in the summer of 2011. With a strong marketing background, Ms. Tavani assists the Firm in various executive searches including researching candidates, targeting viable companies and job centers, and assisting in the planning and execution of the Firm's marketing strategies.
Before joining The Koblentz Group, Ms. Tavani held various account manager positions at marketing and public relations firms throughout Atlanta. At these firms, Ms. Tavani worked with small businesses and professional services clients to develop and implement numerous marketing and communications strategies as well as managed the timelines, budgets, priorities and milestones for those projects in order to meet client requirements. Previously, Ms. Tavani worked as a Marketing Programs Manager at The CheckFree Corporation, now part of Fiserv, for over four years. At The CheckFree Corporation, Ms. Tavani managed the creation and execution of marketing and communications programs supporting the company, including direct mail, email, online demonstrations, advertising campaigns, web content and sales collateral, targeting both businesses and consumers.
Ms. Tavani received a Bachelor's of Business Administration with a specialization in Marketing from The University of Miami, where she received the Award for Academic Excellence in the School of Business, the Dean's List Award, and the Who's Who in America's Colleges Award. She is a member of The American Marketing Association and The Direct Marketing Association.

The Levin Group
As Strategic Partners, The Koblentz and Levin Groups have collaborated over a number of years in assisting our respective clients to achieve superior results with true respect for corporate culture, one of the seminal drivers of value, against the challenges leaders face in a quickly changing business climate.
Over the past two decades, The Levin Group LLC has successfully advised, consulted and coached senior level executives that are seeking to "raise the bar" of leadership, team, and business performance to successfully innovate, execute and outperform competition.
Its sole priority, approach and professional conduct is focused on improving business outcomes at senior levels of Fortune 500 companies and major industries by providing objective input and navigation to take a well crafted strategy through execution.
Dr. Lawrence Levin, its Co-Founder, authored the process of TopTeaming™ designed to assist leadership teams and executives to successfully navigate the new normal environment of increasing complexity, volatility, and change.
Additionally, within the context of assuring priorities and culture, The Levin Group has been recognized as thought leaders in Dr. Patricia Wheeler's FastForward™ research and process of accelerating executive transition into successful mission-critical roles.
The Levin Group's belief is that "experience matters" and, accordingly, only utilizes executive coaches and consultants who possess a deep understanding of the business context, organizational dynamics, and the complex relationships that exist in "smart" companies.
The Koblentz Group is very pleased to introduce and endorse The Levin Group to our clients.
Contact information
The Levin Group LLC
404 377-9408
www.thelevingroup.com
www.topteaming.com

AvS – International Trusted Advisors
AvS – International Trusted Advisors is a trustworthy partner for company leaders and family shareholders. As a specialised consulting firm, the company offers advisory and coaching for owners, company leaders and family shareholders who are facing structural or managerial transformations, generational handover of crucial responsibilities, and other significant challenges. To further enable them to achieve outstanding company performance, clients are also supported with the selection and evaluation of company leadership and management. Tailor-made solutions in the field of strategic planning, implementation and optimisation of advisory boards constitutes another consulting service often sought by privately-held companies.
Visit AvS –  International Trusted Advisors at http://www.avspecht.com.

Agility Executive Search
Agility Executive Search is a New York City based boutique executive recruiting firm. We''re founded upon strict adherence to best search practices and ethical standards with a commitment to operate with integrity in every way, for every client and every search. Industry agnostic, we have worked in almost every business sector. We do have deep expertise in corporate governance, having conducted over 250 corporate board searches over the past 20 years.